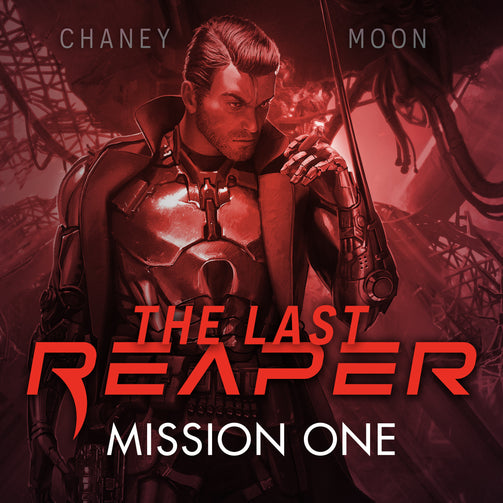 The Last Reaper 0 Audiobook: Mission One
The Last Reaper 0 Audiobook: Mission One
Regular price

$3.99 USD

Sale price

$0.00 USD
MISSION ONE
The Last Reaper
(A Short Story)
Scott Moon
J.N. Chaney
Halek Cain emerges from the most brutal training the Union has to offer. He has done everything they asked. Or has he?
When two classmates go AWOL on the final day, Cain is sent to track them down. He quickly learns his handlers don't want them brought back for a courts marshal. Worse, there's a double cross in the works meant to test him body and soul.
Can Halek Cain integrate with X-37, his newly installed limited artificial intelligence? Will he make a deal with the devil to survive? What will happen when he faces his ultimate rival for the first time?
Fans of the Last Reaper series won't want to miss this fast paced thrill ride into the origin of Halek Cain and X-37.
To listen you'll need the bookfunnel App https://getbookfunnel.com/
Couldn't load pickup availability