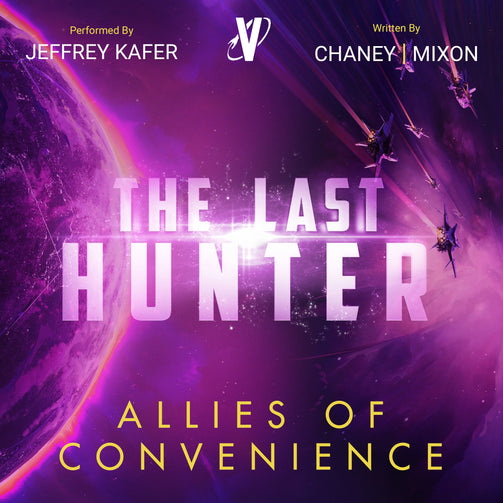 The Last Hunter 0 Audiobook: Allies of Convenience
The Last Hunter 0 Audiobook: Allies of Convenience
Regular price

$3.99 USD

Sale price

$0.00 USD
BE SURE TO ALSO PICK UP THE LAST HUNTER IT'S RELEASED AND DISCOUNTED.


With Jack Romanoff's Navy career in jeopardy, his superior gives him a chance to redeem himself.
All he has to do is secure a freighter while his cruiser chases the pirates down that attacked it.
What could possibly go wrong?
Caught between pirates and their prey, Jack must choose a side.
He can't let the unexpected cargo fall into the wrong hands, so he and his marines must somehow stop the pirates that vastly outnumber them.
Even when all he has are inconvenient allies.
Duration: 50 Minutes
Couldn't load pickup availability