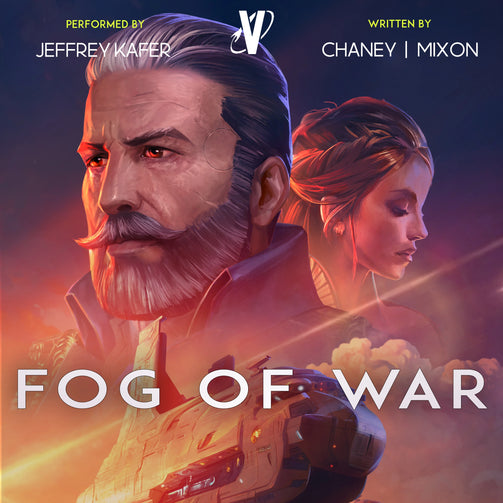 The Last Hunter 8 Audiobook: Fog of War
The Last Hunter 8 Audiobook: Fog of War
Regular price

Sale price

$14.99 USD
👉 FULL AUDIOBOOK 10 Hrs Duration
⭐️⭐️⭐️⭐️⭐️ Over 1040 reviews with a 4.5 Rating
Everything in war is very simple, but the simplest thing is difficult.

Admiral Jack Romanoff and his crew have fought the invaders to a standstill and have plans to strike them even harder, but that won't be easy. The Novarites know about them now and will be ready, the Locusts are too strong to beat in a head-on fight, and the Poseidon Group has evaded them.

War is the realm of uncertainty.

A new enemy might be on the horizon, but Jack couldn't afford to be distracted at a critical juncture like this. Everyone's plans were shrouded in the fog of war, and no one knew what to expect in the cauldron of battle. Even so, his ship would fight. Humanity demanded no less than victory.

Courage, above all things, is the first quality of a warrior.

Couldn't load pickup availability