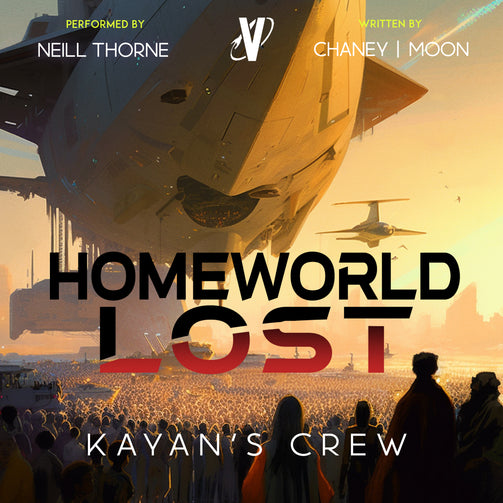 Homeworld Lost 0 Audiobook: Kayan's Crew
Homeworld Lost 0 Audiobook: Kayan's Crew
Regular price

Sale price

$0.00 USD
When a mag-rail train smashes through the skyscrapers of Leesta 4, Montow reacts quickly to save his family and everyone else in the process. He's served the Gavant Reach his entire life and is one of best engineers in a species of engineers.

That's not good enough for the officers in charge. How many times must he brave the perils of the collapse to appease them? What can possibly make the risk worth the reward?

And how can he survive the wounds too long ignored?

The only way to keep his new friend alive will be as a passenger of a living starship, but can he make it in time, and will he be able to pay the price?

Join J. N. Chaney and Scott Moon on an epic adventure to new worlds. Experience intense world-building and fast pace sci-fi action at a whole new level. Fans of the Renegade Star universe, including The Last Reaper, won't be able to get enough of this incredible new saga.
 DURATION: 1 hour
Couldn't load pickup availability