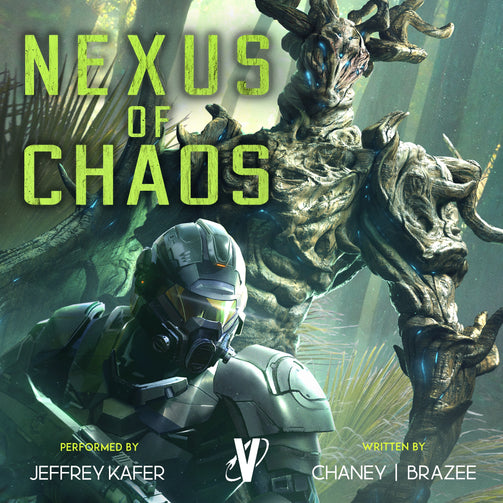 Sentenced to War 12 Audiobook: Nexus of Chaos
Sentenced to War 12 Audiobook: Nexus of Chaos
Regular price

Sale price

$14.99 USD
When humanity joins the cause, the war with the Naxli begins to tilt in the favor of the allied races.


The Naxli have other ideas, though, and they launch a full-out blitz against the upstart humans. If they succeed, humanity's very existence is at stake.

Gunnery Sergeant Reverent Pelletier and the First Human Expeditionary Brigade not only have to survived the onslaught but figure out a way to end the war, once and for all.

Join Rev, Tomiko, Randigold, and the rest as they fight not only the Naxli, but a growing distrust of the IBHU Marines and other hyperaugments.


Experience the exciting 12th entry in the Sentenced to War series with Nexus of Chaos, written by two-time Dragon Award nominees J.N. Chaney and Jonathan P. Brazee. If you like gritty combat, well developed heroes, and a galaxy that feels lived in and developed, this is the series for you.
Couldn't load pickup availability