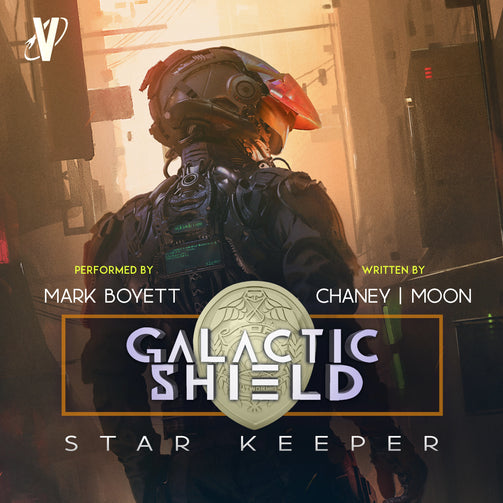 Galactic Shield 4 Audiobook: Star Keeper
Galactic Shield 4 Audiobook: Star Keeper
Regular price

Sale price

$14.99 USD
When a ruthless crime syndicate takes over a declining neighborhood on Razik-doom, Lieutenant Benjamin "Breaker" Wrath is sent to lead a multi-jurisdictional task force.

The Razik Police Department does things just a tiny bit differently, and so do the local criminals. Some things never change, however. Extortion, kidnapping, and murder are the intergalactic languages of lawless bullies, and Breaker knows exactly how far he'll go to protect the innocent.

But is this just a criminal enterprise, or something more diabolical? When Breaker discovers a new mind control drug, that coincidentally kills non-Raziks, he knows the stakes are even higher than justice for the people of Razik-doom.

If you loved The Last Reaper, Renegade Star, and the Galactic Shield series, you'll be on the edge of your seat with Star Keeper. Do your part to save the galaxy today!

Couldn't load pickup availability