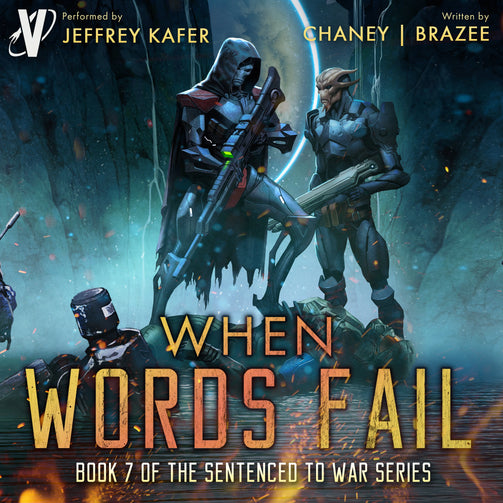 Sentenced to War 7 Audiobook: When Words Fail
Sentenced to War 7 Audiobook: When Words Fail
Regular price

$21.83 USD

Sale price

$14.99 USD
The Galaxy is growing...and it's more dangerous than ever before.


An all-out war within humanity has been narrowly avoided, and peace is finally at hand.

Yeah, right.

Human ships are being taken, their crews disappearing. Has an old enemy returned? Or has the galaxy revealed a new threat?

With humanity's very existence at stake, Rev and the Perseus Union Marines have to put old rivalries aside and help form a last line of defense if the human race is going to have a fighting chance to survive.

Fight. Endure. Win. Live.

Prepare yourself for the seventh entry in the ongoing Sentenced to War series. Experience what fans are calling the military science fiction story of the year and find out why you just can't keep a good Marine down.
Couldn't load pickup availability